Thank you for joining us for our biggest gala to date — celebrating Sunshine Division's 100th anniversary of serving our neighbors in need! We packed two floors of the Sentinel on May 19th, 2023 and had our guests enjoying delicious food & libations, a live and silent auction, a wine wall, raffle, entertainment, and more. 
This annual black-tie event allows our supporters to hear about our successes, our challenges, and our plans for the future — all while raising much-needed funds to provide ongoing relief to struggling families and individuals in the greater Portland area.
New this year, we introduced SHINE After Dark, an on-site afterparty featuring a DJ and dancing. We can't wait for next year!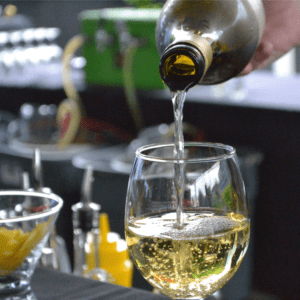 Take a look at photos from SHINE 2023:
Thank you to our sponsors!
Food Assistance
Monday – Friday:
9:30am to 11:00am &
12:30pm to 3:30pm
Saturday:
9:30am to 1:00pm
Clothing Assistance (For the time being, our clothing rooms are closed) 823.2102
Food Assistance
Tuesday – Friday
9:30am to 11:00am &
12:30pm to 3:30pm
Saturday:
9:00am to 1:00pm
Clothing Assistance (For the time being, our clothing rooms are closed)