Hosting a Sunshine Division food drive is an easy way to give back to our community!
We make it simple — all you need to do is hit the button below to request a food barrel (or barrels) and our team will deliver them to your organization! Once the food drive is over, we will pick up the barrel(s) full of non-perishable food and distribute it to families and individuals experiencing hunger. 
We depend on food drives to meet the growing demand for emergency food relief in the Portland metro area. The need we're seeing now is greater than it has ever been in our 100-year history. 
Questions about hosting a food drive? Email Martin Finnerty at martin@sunshinedivision.org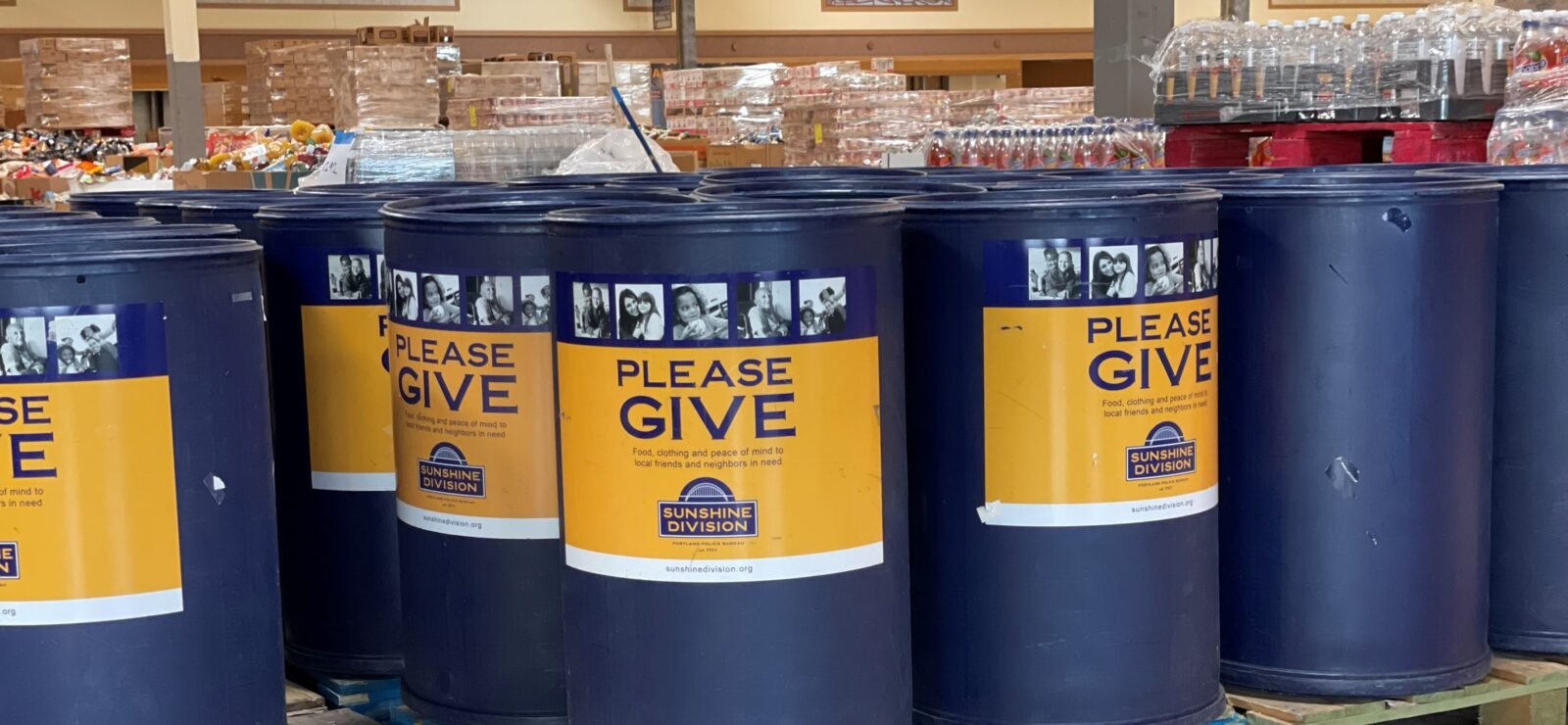 Food Assistance
Monday – Friday:
9:30am to 11:00am &
12:30pm to 3:30pm
Saturday:
9:30am to 1:00pm
Clothing Assistance (For the time being, our clothing rooms are closed) 823.2102
Food Assistance
Tuesday – Friday
9:30am to 11:00am &
12:30pm to 3:30pm
Saturday:
9:00am to 1:00pm
Clothing Assistance (For the time being, our clothing rooms are closed)