It was 1922, the economy had taken a dip, and the City of Portland had to lay off more than 40 police officers.
To compensate for this loss, then-mayor, George Baker, gathered volunteer civilians to serve in emergency situations; a group eventually called the Portland Police Reserve.
The Reserve found themselves responding to widespread poverty in Portland by collecting food to fill Christmas baskets that were delivered to Portlanders in need.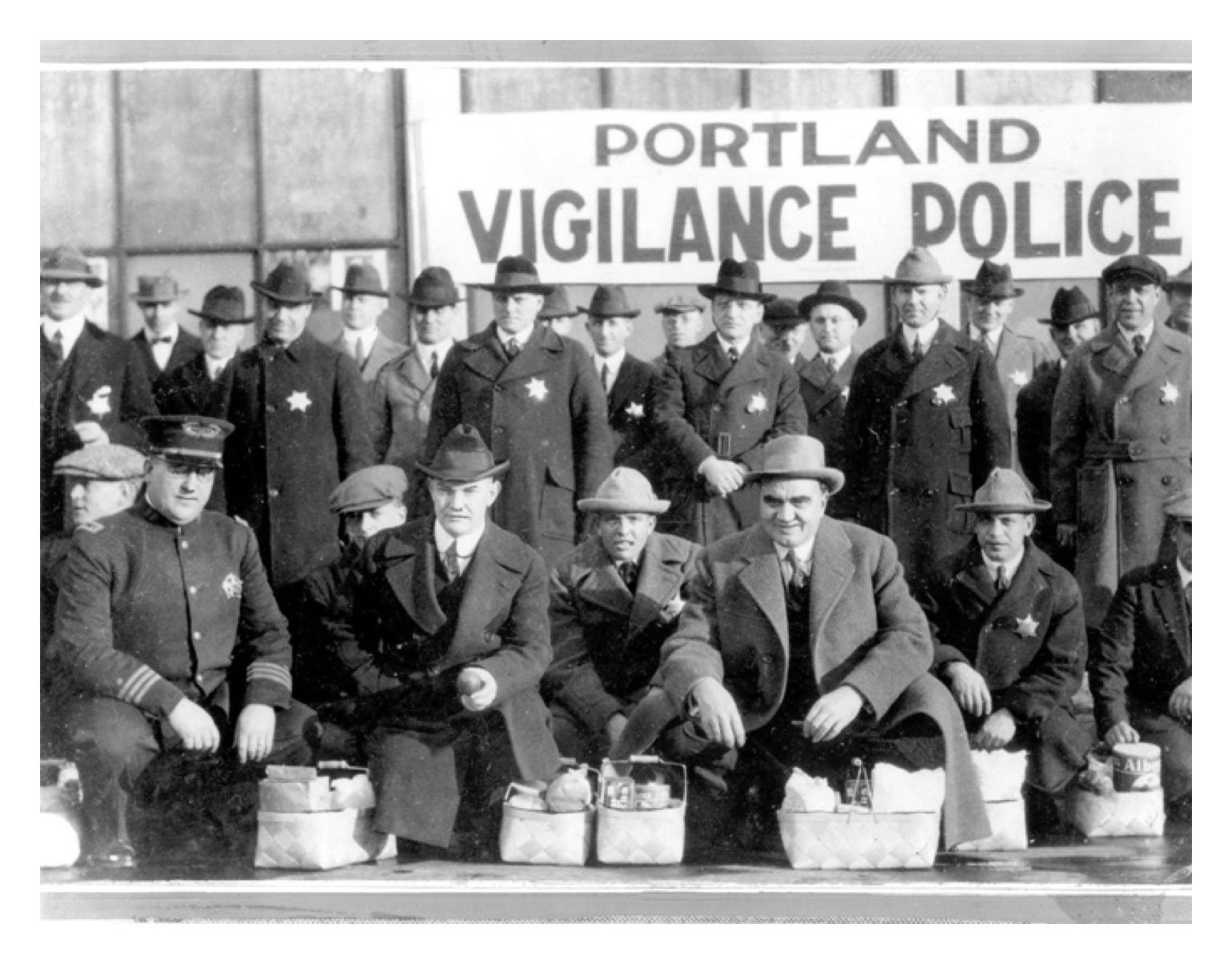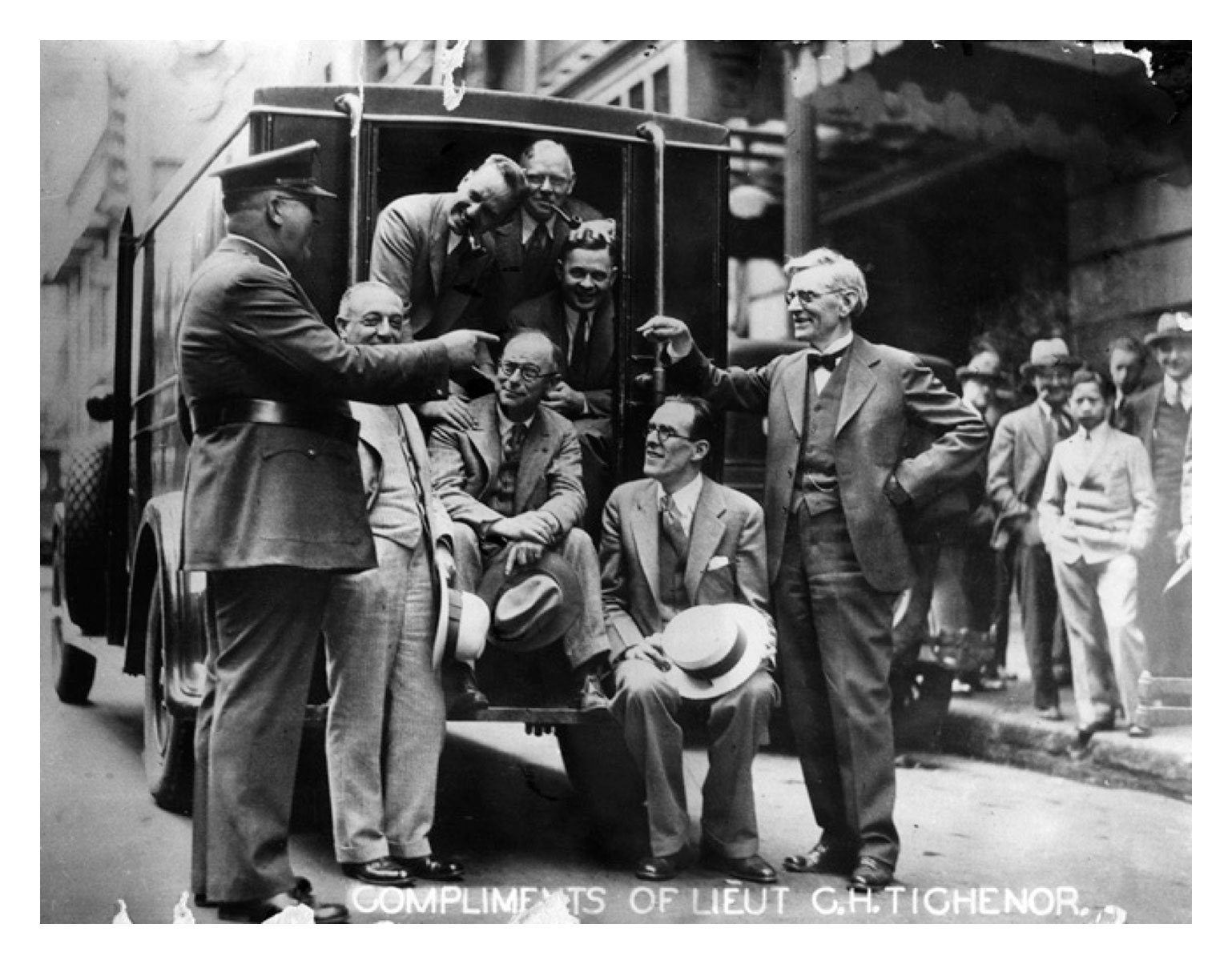 They were quickly dubbed "George Baker's Sunshine Boys," as they spread sunshine to the households they visited. The early KGW radio variety show, "Hoot Owls" took up the case, devoting a segment of the program to soliciting donations of food and funds from listeners for the Sunshine Boys. And so was born the "Sunshine Division."
By the time Christmas of 1923 rolled around, the uniformed police, as well as the Police Reserve volunteers, were collecting food and delivering it to hungry families. Soon the charity found a home on the second floor of the East Precinct station at SE 7th & Alder. In 1938, it moved into a recently vacated police precinct station at 38 NE Russel Stree, then to our current location in 1975.
More than nine decades after those early humanitarian efforts by uniformed and volunteer police – and still in a vital partnership with Portland Police Bureau – Sunshine Division continues its fundamental mission: to provide emergency food and clothing relief year-round to Portland families and individuals in need. During the life of Sunshine Division, we've grown into a 501(c)(3) nonprofit agency that relies solely on donations to fund the collection and distribution of food and clothes.
Through our front doors, we serve 15,600+ households a year with "shopping" experiences in our clothing store as well as with food (including nonperishable, frozen, fresh produce, and dairy products). We also make bulk donations of food to 15+ other food-relief agencies in five counties, thus extending our reach beyond the City of Portland.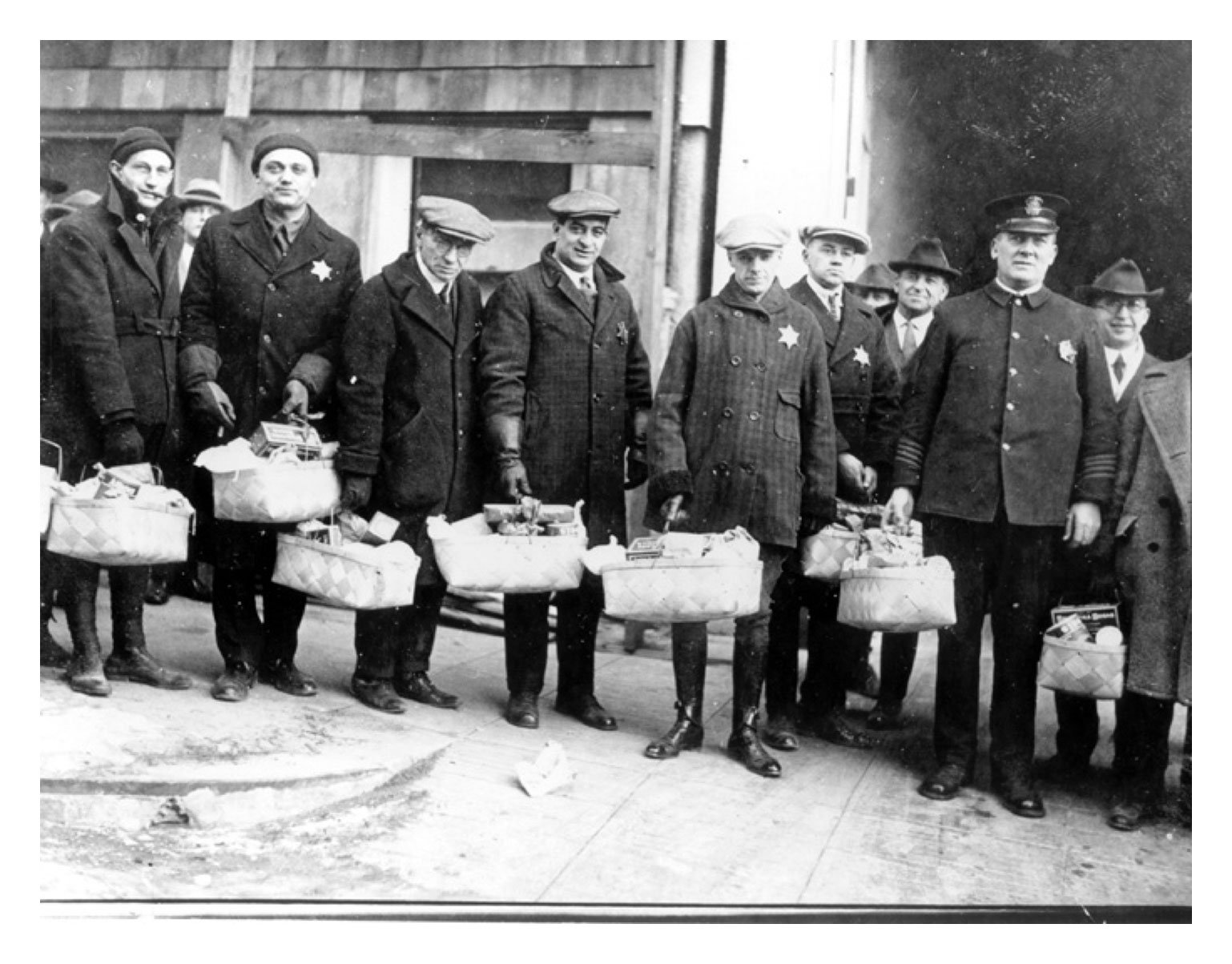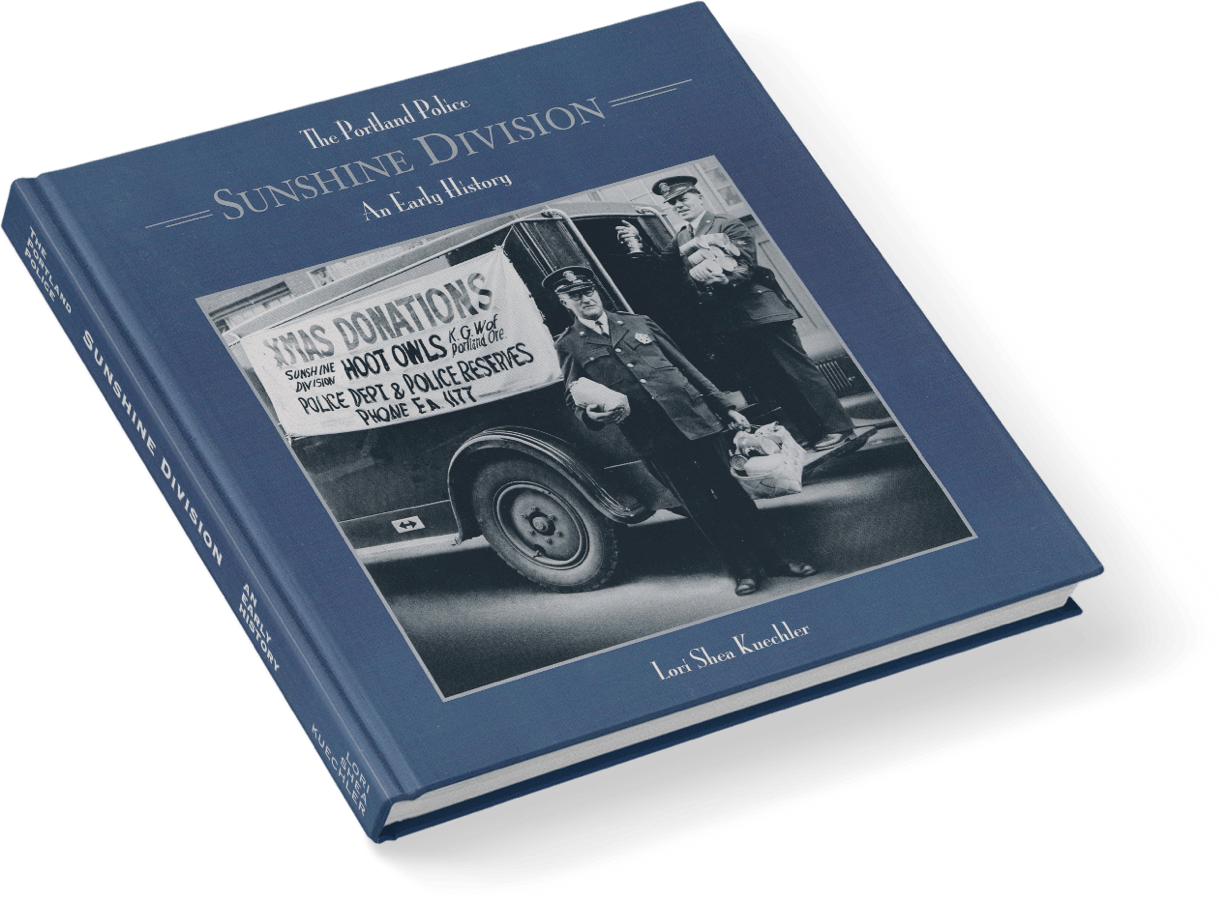 Want To Learn More?
For a detailed look at Sunshine Division's early years-including many old photographs we invite you to read Lori S. Keuchler's book The Portland Police Sunshine Divison: An Early History (Sunshine Divison, 2003). To recieve a copy please call 503-823-2116 or email kristi@sunshinedivison.org.
Retail price is $10 per copy.
Food
Monday - Friday:
9:30 to 11:00am &
12:30pm to 3:30pm
Saturday:
9:00am to 1:00pm
More Info
Legacy Gifts
Supporting the Sunshine Division for Generations to Come
We know you care about families struggling to get by. And you know that your regular gifts to the Sunshine Division are a vital part of the support and HOPE we provide to people experiencing hunger.
Now there is a way you can assure that your generosity will continue to support those most in need for decades to come. Legacy or Planned gifts through your estate assure the Sunshine Division will here for our community's most vulnerable residents both now and in the future.
Leave a legacy.  To learn more about how to help us achieve our vision of assuring that emergency food relief is always available to ALL hungry people in our community, please review the following ways to make a meaningful charitable gift through your estate or call Marcie Kessel at 503-320-2638 or 
Make a Bequest Gift
A bequest through your will is one of the simplest, most widely used and flexible ways to make a planned gift. You pay nothing now but make a real difference in the lives of others. If you have already made provisions for the Sunshine Division in your estate plans, download our Estate Giving Confirmation form [Heritage Society Form]. We would appreciate the opportunity to thank you now for the difference your gift will make for years to come.
Sample Language
The following language can be used to make an estate gift to the Sunshine Division:
Unrestricted Gift: "I give (a specific asset) or ($__ dollars) or (__ percent of the rest, residue, and remainder of my estate) to the Sunshine Division, Inc., Portland, Oregon, for its general purposes."
Specific Use Gift: "I give (a specific asset) or ($__ dollars) or (__ percent of the rest, residue, and remainder of my estate) to the Sunshine Division, Inc., Portland, Oregon, to be used for the following purpose: (state the purpose, e.g., to fund annual holiday food boxes, to support Izzy's Kids, or other purpose)"If at any time in the judgment of the Sunshine Division Board it is impossible or impracticable to carry out exactly the designated purpose, the Board shall determine an alternative purpose as near as possible to the designated purpose."
Important Information for Your Attorney/Advisor
Please note: The Sunshine Division's activities and programs change over time and the needs of future generations may not be in alignment with current programs. If you indicate a specific use for your estate gift, the following language will grant the Sunshine Division the authority to respond to changing needs:
Legal Name: Sunshine Division, Inc.
Tax ID# 93-0429354 – an Oregon non-profit corporation
Physical and Mailing Address: 687 North Thompson Street, Portland, OR 97227
* The purpose of this information is for general knowledge and is not meant to be legal advice. Tax deductions vary based on applicable federal laws. It is recommended that you consult your attorney when preparing your bequest/will.
Life Insurance
You can designate the Sunshine Division as a beneficiary of your life insurance policy. Contact your advisor to make arrangements.
Retirement Plans/IRA Gifts
Whether you have an Individual Retirement Account (IRA) or a company retirement plan (or a combination) you can choose a charity like the Sunshine Division as the final beneficiary of any remaining funds which you or your loved ones do not use. Or you can designate all (or a percentage) of your retirement fund account to benefit one or more charities without losing any income during your lifetime.
Advantages for Donors
The donor retains all income rights and benefits of the fund assets for his/her lifetime—nothing is transferred prior to the donor's death. The property passes on to your designated beneficiaries upon death.
Gifts bypass income tax that would otherwise be assessed to heirs at death.
Possible estate tax savings.
Contact your fund administrator for more information and to request a change of beneficiary form.
Contact Us:
Do you have questions or want to discuss other ways you can give? Please give us a call! We would welcome the opportunity to meet with you and your advisors, and help you decide on the type of gift that works best for you, your family and the Sunshine Division. Contact Kyle Camberg at kyle@sunshinedivision.org or 503-823-2131.
Food
Tuesday – Friday
9:30am to 11:00am
12:30pm to 3:30pm
Saturday:
9:00am to 1:00pm