Sunshine Division provides food and clothing relief to Portland families and individuals in need.
THANKSGIVING HOLIDAY CLOSURE NOTICE

Our offices and food pantries will be closed on Thursday (Nov. 26th), Friday (Nov. 27th), and Saturday (Nov. 28th) for the Thanksgiving holiday.
THANKSGIVING & CHRISTMAS HOLIDAY FOOD BOX SIGN-UPS:

Holiday home delivery signups are now completely filled and unavailable for both the Thanksgiving and Christmas holidays, however, there is food available for pickup at either of our two food pantry locations 52 weeks a year (no questions asked.) You can learn more about available resources by visiting our "Get Help" webpage.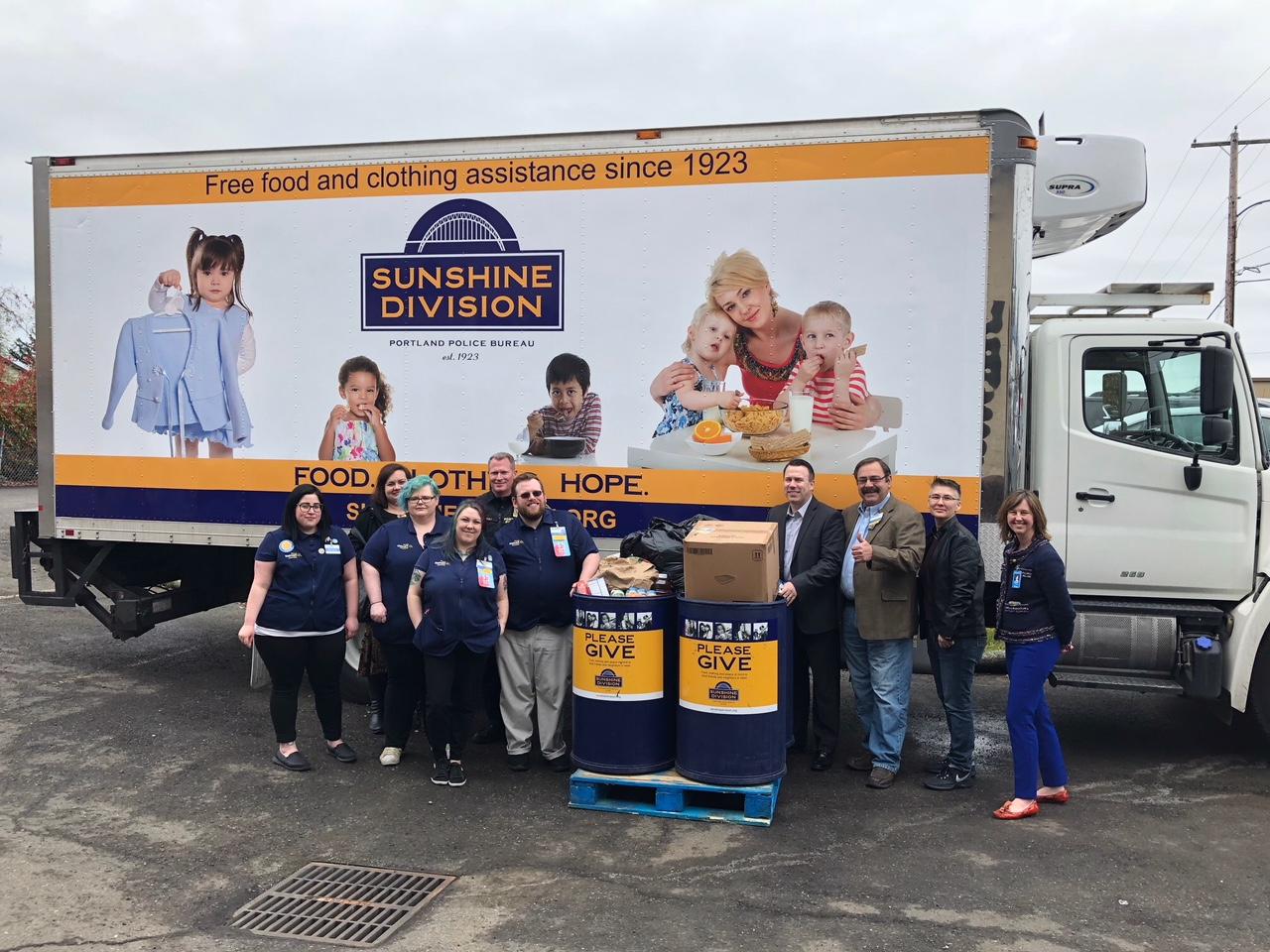 We provide free accessible food and clothing assistance to struggling local families and individuals.
We offer food assistance six days a week at our N Thompson location, five days a week at our SE Stark location, as well as 24/7 through our partnership with the Portland Police Bureau who store food boxes at each police precinct that can be dispatched to people in need at any time. In addition to food relief we also offer new and gently used clothing.
Due to the growing concern surrounding the coronavirus, we are doing our due diligence to take precautionary measures that help to protect our clients, volunteers, and the people we serve.
As such, both of our food pantries have moved to a temporary emergency food box distribution method.  This change ensures that all clients may still receive emergency food without coming in direct contact with others.  Food boxes will be available near each facility entrance and will not require families or individuals to have direct exposure with others when picking up.
If you or someone you know is homebound and/or medically fragile, request a free food box to be delivered to your home today by clicking the button below.
Additionally, our clothing rooms are suspended until further notice.
As the situation develops, we will continue sharing updates. Thank you!


687 N. Thompson St.
Portland, OR 97227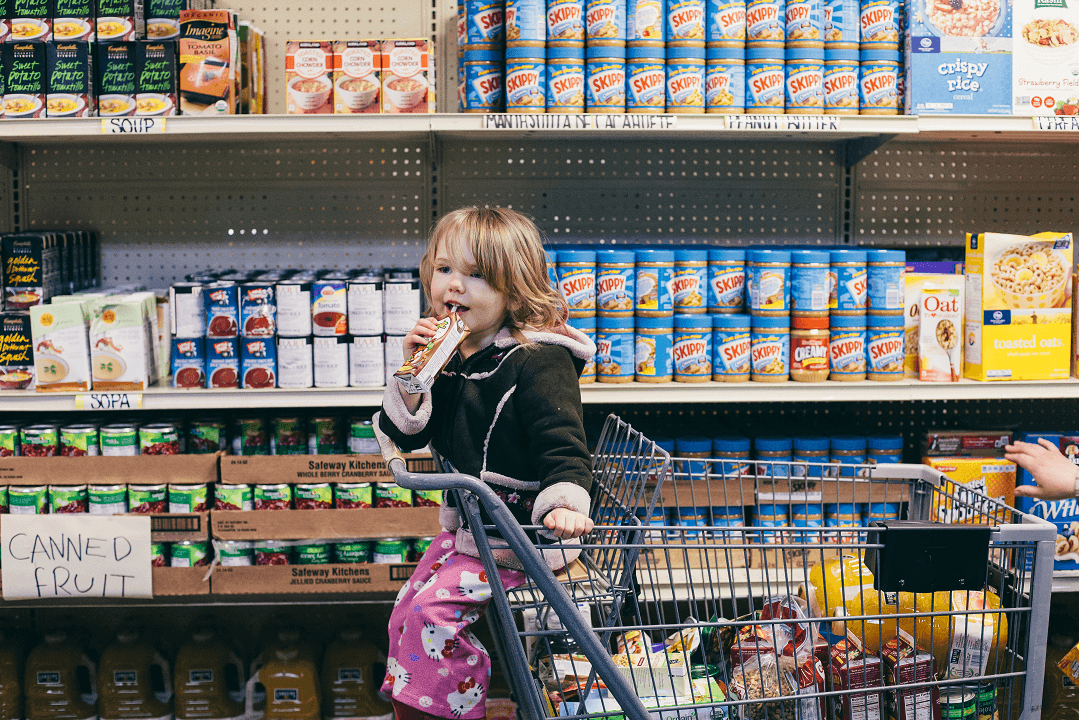 FOOD ASSISTANCE
Monday – Friday
9:30am to 11:00am
12:30pm to 3:30pm
Saturday
9:00am to 1:00pm

12436 SE Stark ST.
Portland, OR 97233
971-255-0834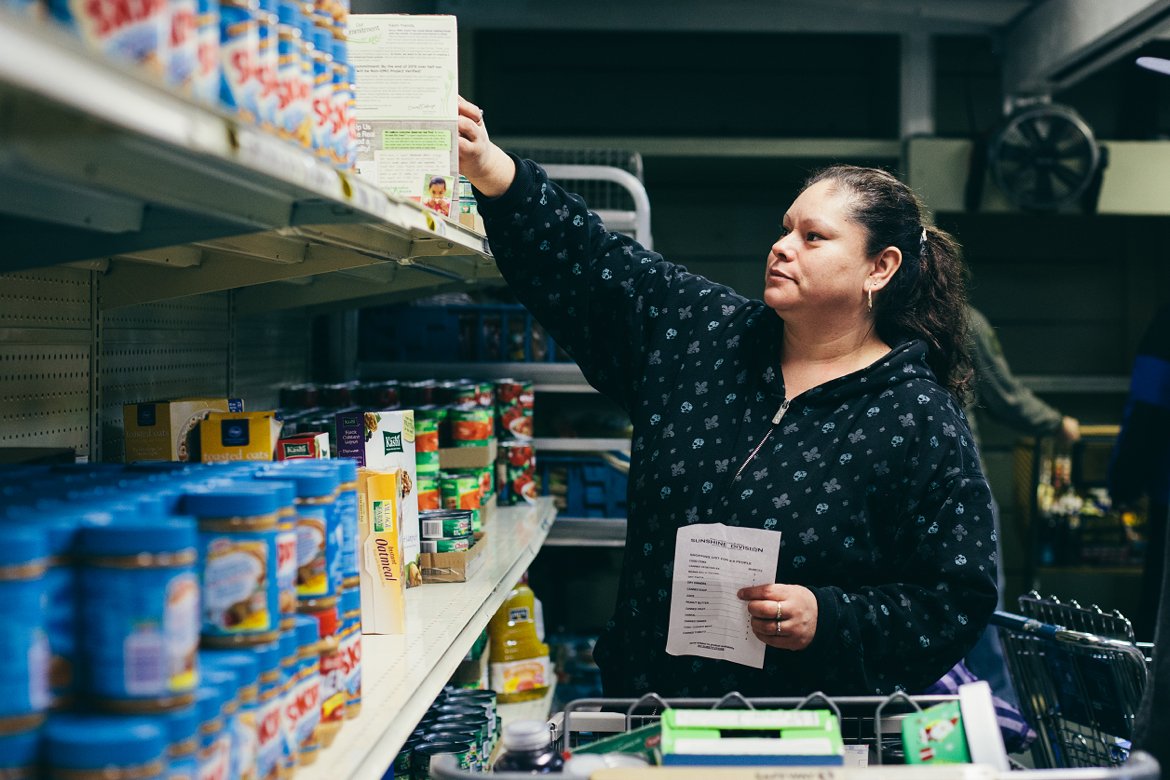 FOOD ASSISTANCE
Tuesday – Friday
9:30am to 11:00am
12:30pm to 3:30pm
Saturday:
9:00am to 1:00pm
Every donation – small or large – makes a dramatic impact. Give tax-deductible financial support; the most direct effective way to help provide support to thousands of Portland area families and individuals each year.
Food
Monday - Friday:
9:30 to 11:00am &
12:30pm to 3:30pm
Saturday:
9:00am to 1:00pm
Food
Tuesday – Friday
9:30am to 11:00am
12:30pm to 3:30pm
Saturday:
9:00am to 1:00pm