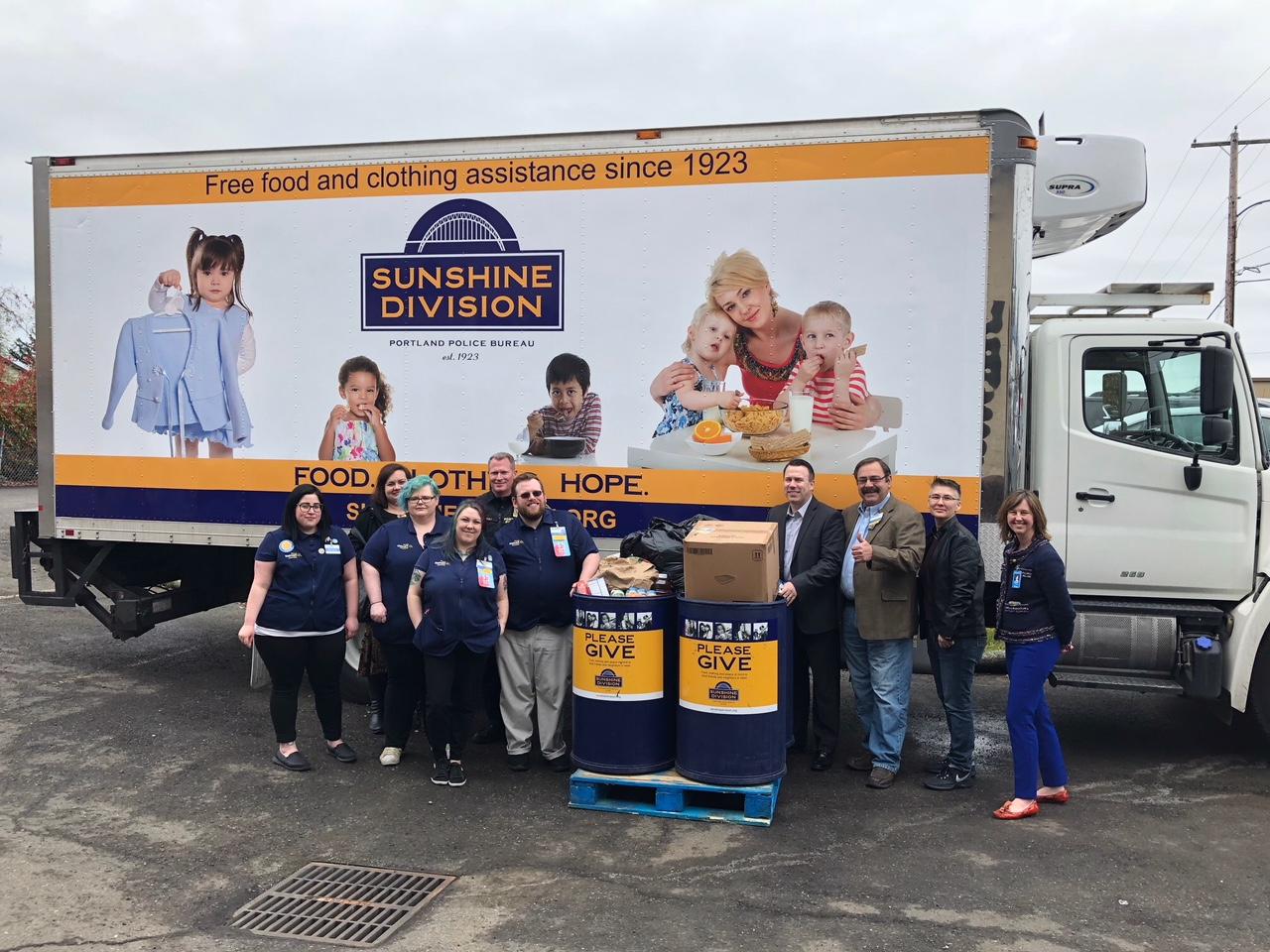 We provide free accessible food and clothing assistance to struggling local families and individuals.Holiday Food Box Delivery
We offer food assistance six days a week at our N Thompson location, five days a week at our SE Stark location, as well as 24/7 through our partnership with the Portland Police Bureau who store food boxes at each police precinct that can be dispatched to people in need at any time. In addition to food relief we also offer new and gently used clothing.
Why we offer home delivery
 Since the COVID-19 pandemic, we have continued to do our due diligence to take precautionary measures that help to protect our clients, volunteers, and the people we serve.
As such, both of our food pantries are continuing to offer a temporary emergency food box distribution method.  This change ensures that all clients may still receive emergency food without coming in direct contact with others.  Food boxes are available near each facility entrance and do not require families or individuals to have direct exposure with others when picking up.
If you or someone you know is homebound and/or medically fragile, request a free food box to be delivered to your home today by clicking the button below.
Our clothing rooms will be closed until further notice. 
Food Assistance
Monday – Friday:
9:30am to 11:00am &
12:30pm to 3:30pm
Saturday:
9:30am to 1:00pm
Clothing Assistance (For the time being, our clothing rooms are closed) 823.2102
Food Assistance
Tuesday – Friday
9:30am to 11:00am &
12:30pm to 3:30pm
Saturday:
9:00am to 1:00pm
Clothing Assistance (For the time being, our clothing rooms are closed)