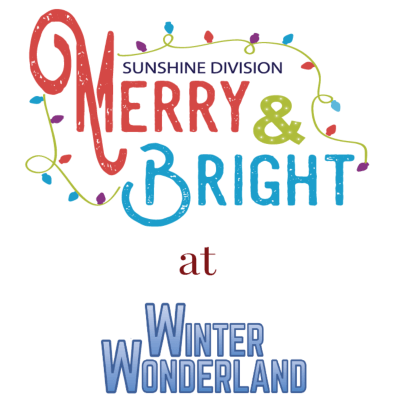 Update: Tickets to Merry & Bright are sold out!
Join Sunshine Division on Saturday, December 4th as we celebrate
Merry & Bright for the first time ever at the magical holiday lights of
Winter Wonderland!
You'll be one of the very first to see the glimmers and glows at the largest light show in the Northwest as you enjoy an evening filled with gourmet eats and sweets, drinks, a wine wall, live music, a raffle for a luxury Caribbean vacation, and more.
Bring the entire family to this kid-friendly holiday fundraiser, as there will be plenty of entertainment for Santa's little helpers too!
Your Merry & Bright ticket gives you exclusive VIP access to the Winter Wonderland light show, as there will be two opportunities to walk the track (weather permitting) along with a VIP ticket to drive through the show at the end of the night!
As always, all proceeds raised from this festive holiday fundraiser benefit Sunshine Division's mission and programs that provide ongoing food relief to struggling local families and individuals.
Together, let's make the holiday season brighter for our neighbors in need.
EVENT DETAILS
Saturday, December 4th
Portland International Raceway
4:00 pm – 8:00 pm
Food
Monday - Friday:
9:30 to 11:00am &
12:30pm to 3:30pm
Saturday:
9:00am to 1:00pm
Food
Tuesday – Friday
9:30am to 11:00am
12:30pm to 3:30pm
Saturday:
9:00am to 1:00pm